In a bid to enourage Brits to return to restaurants across the country, the government's 'Eat out to help out' scheme is now in place. The scheme itself is simple: restaurants opt in to offer 50% discounts from Monday to Wednesday for customers that eat in rather than taking their food out for the duration of August.
But, with so many options, and only a month to take advantage of the deal, where do you spend your hard earned money? I'll be offering some of my best picks for restaurants and their deals for Cheltenham and its surrounding area.
McDonald's
Yeah I know, this one's pretty obvious. But, as much as many like to shame it, its hard to turn down a Maccies at normal prices, let alone one at 50% off.
Double cheeseburgers for less than 80p? Yes please. Mayo chicken for 50p? Don't mind if I do. Twenty chicken nuggets for £2.30? Say no more. My advice on this one is straight forward: these are the best McDonald's prices you'll ever see, fill your boots!
Creams
If you're fancying something sweet and don't feel like following the crowd to Kaspa's, then Creams (found in the Brewery Quarter) is a great choice. They've got a wide variety of cheesecakes, milkshakes and cakes all discounted by a sweet 50%.
That means their classic Waffle Royale (with chocolate and hazelnut gelato and white and milk chocolate shavings and sauce!) is less than £5, and at that price I wouldn't even blame you if you added some cookie dough on top for a pound or two more.
The Coconut Tree
This cosy tapas restaurant is found in St Paul's (just down the road from Cheltenham's Brewery Quarter), and offers a wide variety of small dishes to splash out on. Treat yourself to some black belly pork, roast potatoes with caramelised onions with a hint of chilli and curry leaf and a pint of lager for less than £9!

Struggling to choose? No problem, for as little as £10 the house will choose a combination of three of their favourite dishes for you, perfect for a surprise, or that indecisive mate that takes 15 minutes to decide on a starter.
Brewhouse & Kitchen
If you're looking for high quality classic pub food in a convenient location, look no further than Brewhouse & Kitchen. With it's numerous burgers, steaks and roasts it't easy to see why it has been one of the fastest restaurants in the Brewery Quarter to pick back up after lockdown.
Triple meat roast with all the trimmings? Down to £7.50. Not a meat eater? They've got you covered there too, with a halloumi burger going for just under £6 and plenty of other vegetarian options. With plenty of lunch choices for under £4 like the chicken BLT sandwich too, you'll be hard pressed to find something that doesn't tickle your fancy.
Fat Toni's Pizza
My penultimate recommendation is Fat Toni's Pizza, a classic style sit down pizzeria. With it's vast menu, quality homemade cooking, and cozy eating area it's not hard to see why it makes the list.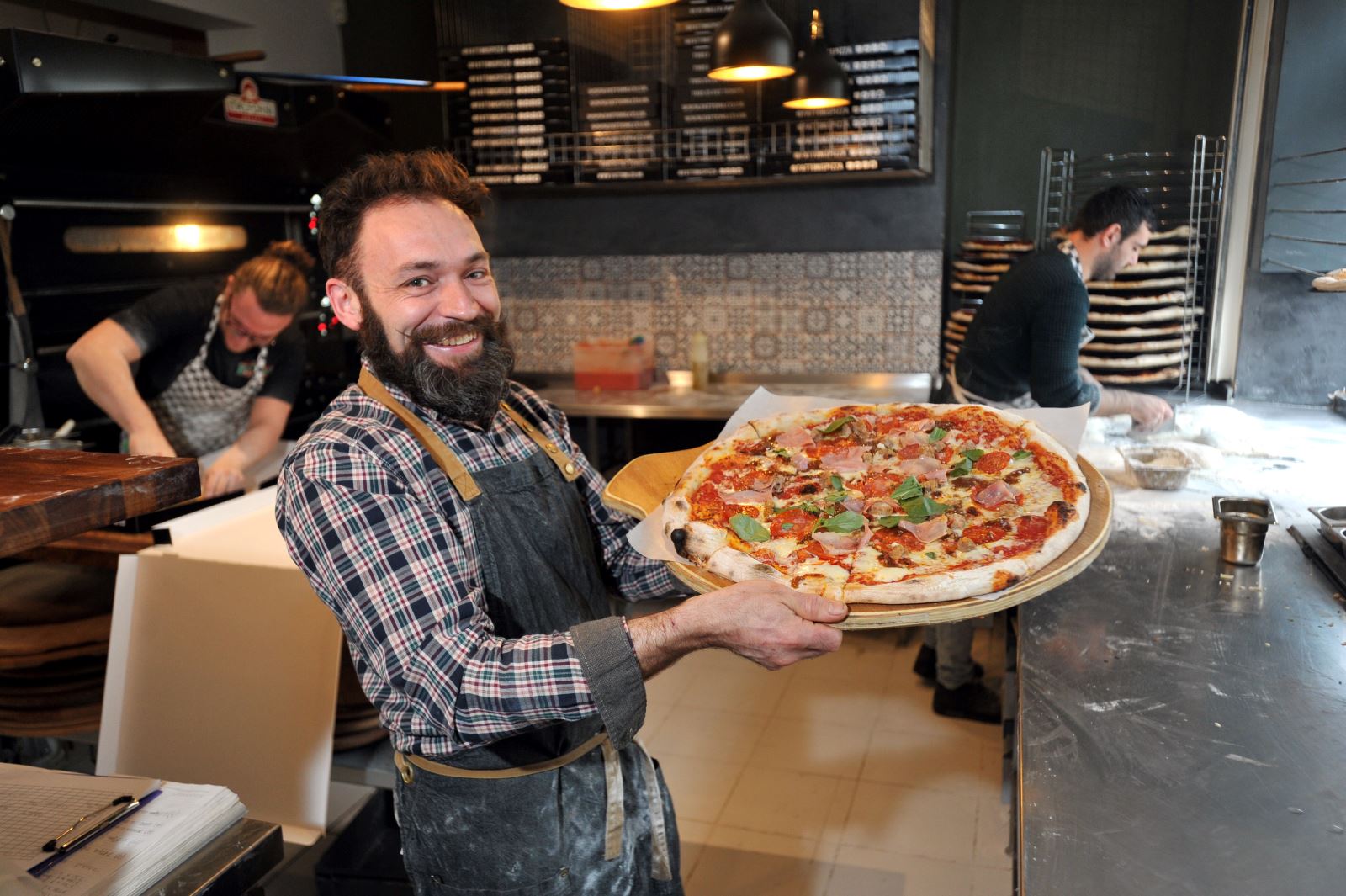 With large pizzas down to as low as £7 and options ranging from the simple margherita to Noah's Arc (featuring their classic meatballs) pizza lovers are sure to be satisfied. Plus, with plenty of vegetarian and vegan options as well as pizzas without flour (gluten intolerants are in luck!) there's no excuse not to give Fat Toni's a visit.
Boston Tea Party
My last recommendation, Boston Tea Party, is for the breakfast lovers among us. Normally I might not recommend BTP due to it's fairly high pricing, but it stands out from other cafe chains with its huge breakfast menu, which; thanks to the eat out to help out scheme, is now a steal.
The Boss Breakfast is one of the best around, and for £6 I can't think of another breakfast I'd recommend more. Plus, with the numerous coffees and vegan alternatives, everyone will find something to enjoy.
So those are some of my best picks for where to get the most bang for your buck in Cheltenham during August's eat out to help out scheme, feel free to recommend any of your personal favourites in the comments, but in the mean time, enjoy the £1.69 Big Macs!